Desjardins Subaru Parts Centre
Are you reconditioning a classic used Subaru or looking for the right part or accessory for your new Subaru Crosstrek, Impreza, Outback, Forester, or WRX? Desjardins Subaru has what you need. To find that perfect part, or if you want to consult with our service experts on your latest project, contact us us anytime or visit our location during regular business hours.
At Desjardins Subaru, we are not only a new and used Subaru dealer in Quebec, but we are also your one-stop-shop for all your Subaru needs. From Sales to Service to Parts, we are here to help. Our Parts Centre in Quebec, QC, continues to fulfill our customer service assurance. We aim to keep costs low and service schedules on time for all automotive consumers visiting our location from Quebec, Ville de Quebec, Charlesbourg, Beauport, Ste-Foy, Vanier, and Lebourgneuf. Along with this commitment, we offer Special Promotions on Parts periodically. Be sure to check our website from time to time for deals you can't afford to miss.
Parts
418-681-6000 ext. 2
Opening hoursMonday - Friday - Saturday - SundayClosed
Genuine Subaru Accessories
While every Subaru vehicle comes generously equipped, you can tailor yours to meet your life and your style with a wide selection of Genuine Subaru accessories.
Enhance performance and utility or just give your ride some extra personality with add-ons that can help you carry greater amounts of necessities and accomplish more with every trip! Each accessory is designed to provide the same fit and quality as your Subaru vehicle, ensuring every new component fits and functions just like original equipment. Genuine Subaru accessories are also engineered to maintain your vehicle's safety ratings and warranty. Plus everything installed at your dealership during vehicle purchase is covered for three years or 60,000 km. With competitor accessories... well, your guess is as good as ours.
---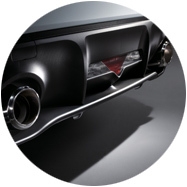 QUALITY
Whether you're looking to enhance your vehicle's multimedia and convenience features or customize your vehicle's exterior, all Genuine Subaru accessories are specifically designed to fit your Subaru and nothing else, so the workmanship is unparalleled.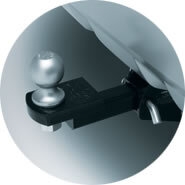 SAFETY
Genuine Subaru Accessories are engineered to work with the vehicle's crumple zones, bumpers and body panels. Take the Forester's trailer hitch as an example: this aftermarket accessory replaces the bumper beam in order to maintain Forester's top notch safety rating, providing peace of mind by incorporating Subaru's high safety standards right into the design.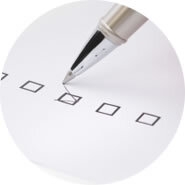 WARRANTIES
Genuine Subaru Accessories installed at your dealership at the time of vehicle purchase are covered by Subaru's comprehensive warranty, offering you the highest possible level of quality and reliability.
---
Check out the accessories available for these Subaru models
---