New Subaru Vehicles available at Québec
---
---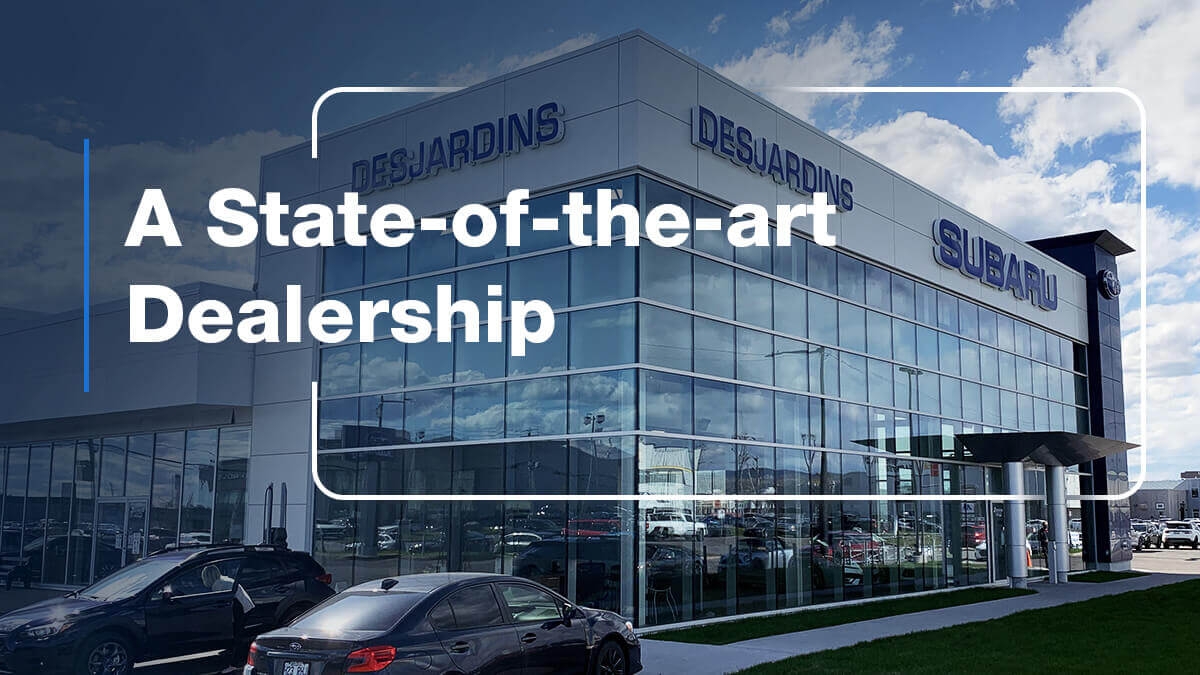 Discover Desjardins Subaru
If you've ever had dealings with Desjardins Subaru, you probably know that the quality of service can make all the difference.
Our Subaru dealership in Quebec is not only made up of seasoned professionals, but also a friendly team that provides you with the best experience. For customers who come to visit us in person as well as those who prefer to buy online, we offer a people-focused approach.
The proof? Our online purchasing system allows you to not only choose your representative, but also communicate with a real person on the other side of the screen. No robots or intermediaries - you will be accompanied by experts at all times.
Our passion for cars is what unites us. Our dealership stands out thanks to its experts who know how to share this passion with customers. Whether you are a car enthusiast or a novice, we will know how to guide and advise you.
We not only help you find your next vehicle and take care of it, but also offer great deals on Subaru promotions.
The Subaru brand is close to our hearts, just like the experience of our customers. To find the perfect vehicle at an almost perfect dealership, choose Desjardins Subaru.
---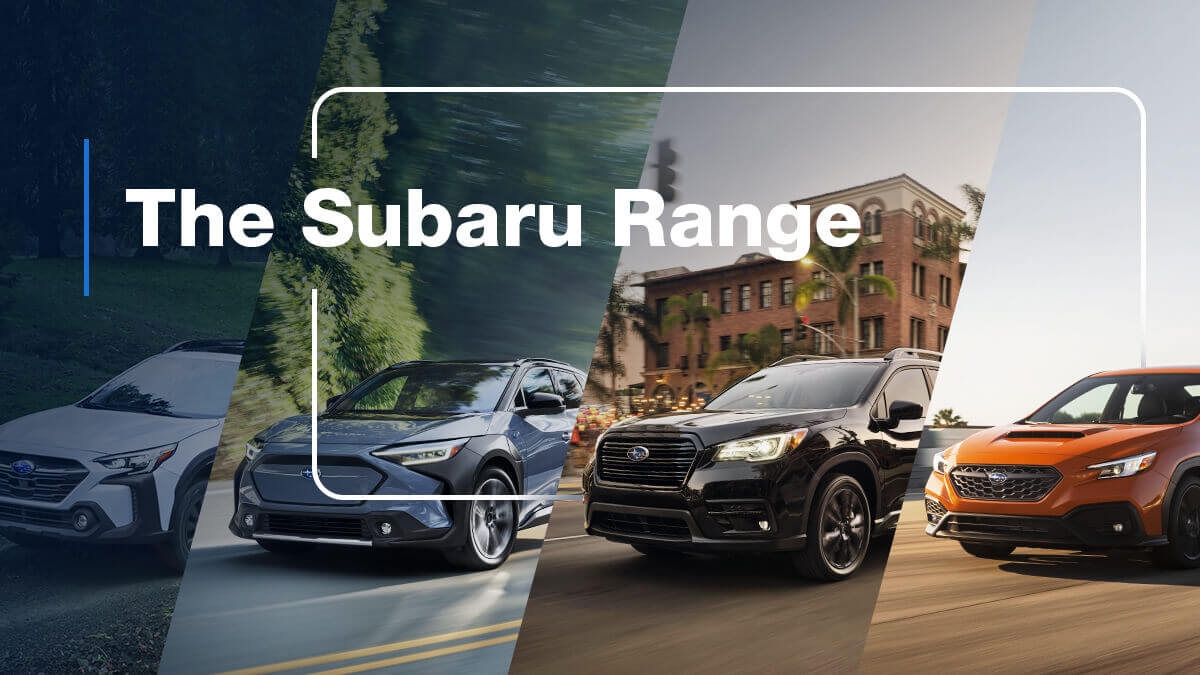 Our New Subaru Vehicles
The Subaru range offers a good variety of models, whether you prefer sedans, SUVs, or even sports cars! Subaru's standard all-wheel drive system is rightly renowned for providing optimal stability in winter driving conditions.
Sedan enthusiasts will be pleased with a 2023 Impreza, a 2023 Legacy, or the new WRX. Unless you're looking for the sportiness of a coupe with the 2023 BRZ, a car that's a lot of fun to drive.
As for adventurers, you'll definitely find what you're looking for among the many SUVs:
Are you hesitating between two models or levels of finish? Don't know much about cars? Don't worry - our team will guide you. We take the time to talk to you to understand your needs and desires.
This way, we can help you find the ideal Subaru vehicle or configure it together! Personalized service awaits you in our new vehicle department, as well as custom Subaru financing to meet your needs.
---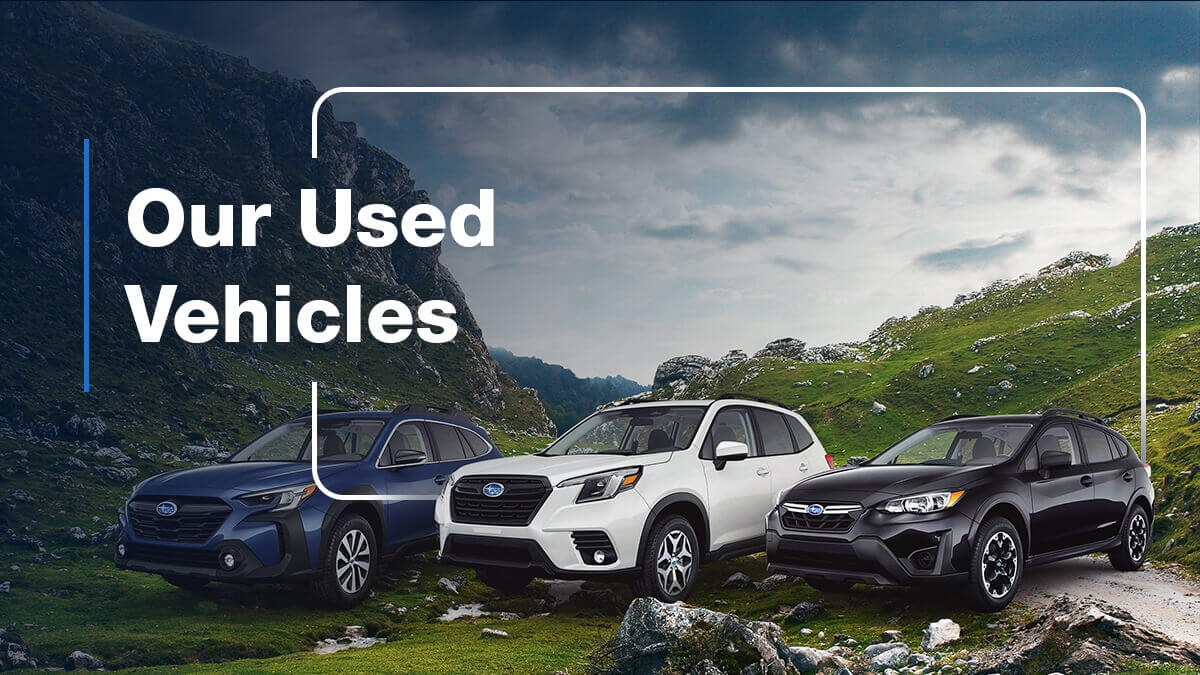 Your Subaru dealership for everything related to used Subarus
Customized service is also the strength of our used vehicle department. If you're looking for a high-quality used Subaru, you've come to the right place.
In fact, we're real used car specialists. What makes us say that? First, the quality of the vehicles we offer. Our professionals take the time to inspect each car that comes into the dealership to certify it. If it doesn't pass our technicians' rigorous testing, then it's simply not worthy of our inventory.
While being meticulous about quality, we manage to offer you a varied inventory of vehicles. That's why we're recognized as specialists in the field.
We also stand out for the quality of our service, as always. Our used car department professionals will give you the best advice and discuss your needs!
Did you know that our Subaru dealership in Quebec recently got a facelift? We reworked our decor in 2020 to better welcome you and optimize your buying experience. Come visit our used car inventory and try out our models on-site to get the most out of them!
---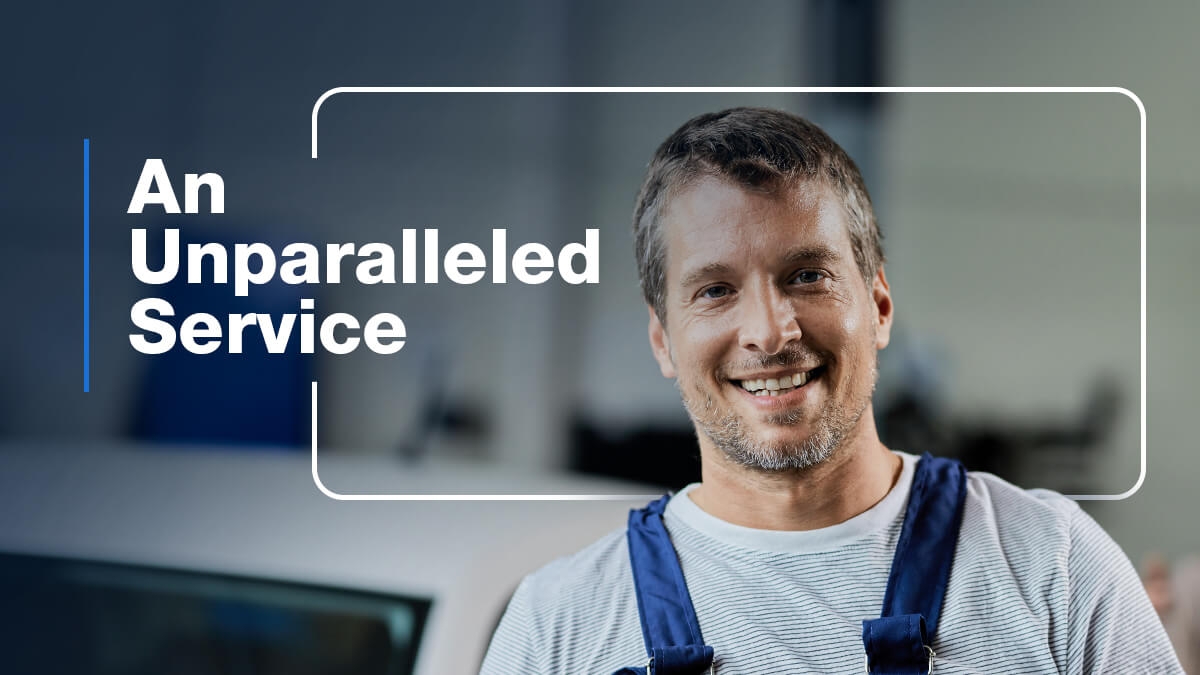 Outstanding Subaru service in Quebec City
Our Subaru service department is equally representative of our excellence. The professionals who will take care of your Subaru in Quebec are advisors and technicians certified by the brand.
Our experts know everything about Subaru vehicles, both new and old. They know what's best for your vehicle and honor quality with original parts.
It's no wonder we're a CAA-recommended garage! We meet the highest standards of quality, whether it's our equipment, customer service, or environmental compliance.
Our professionals are with you, whether you need maintenance, repair, or new original parts.
Near Ste-Foy and Lévis, our dealership welcomes you in a brand new, bright place, and with the biggest smile. Do you live far away? Don't hesitate to choose our online buying experience!
---
---