Sales
418-681-6000 ext. 3
Opening hoursMonday - Thursday - Friday - Saturday - SundayClosed
address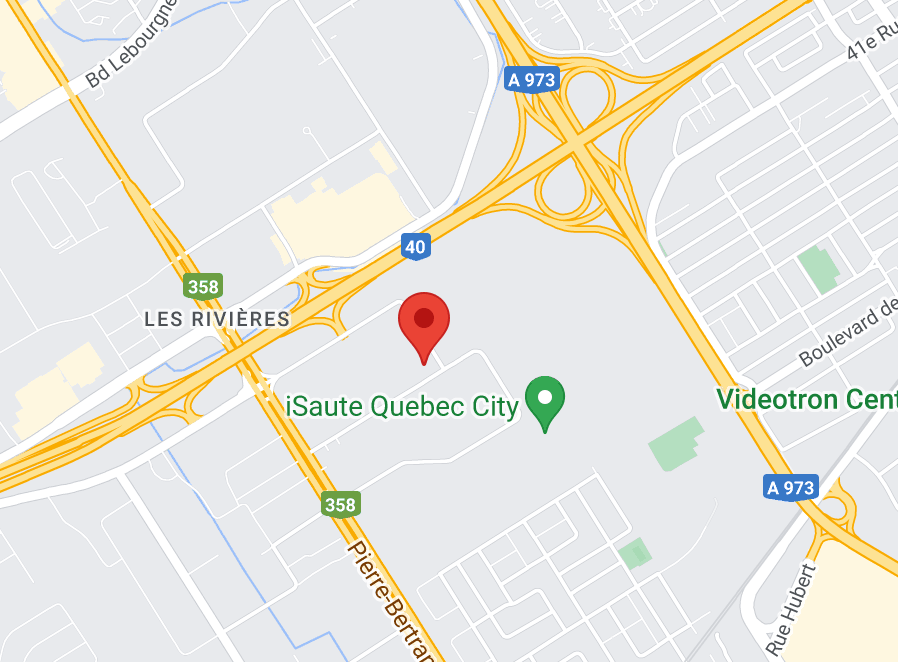 Directions From Saint-Nicolas to our Subaru Dealer in Quebec City, QC
Get on Boulevard Sainte-Anne/QC-138 O/QC-360 O in Beaupré
Follow Boulevard Sainte-Anne/QC-138 O and Autoroute 40 O to Rue Bouvier in Les Rivières, Québec. Take exit 312S from Autoroute 40 O
Take Rue Marais to Avenue Galibois
Merge onto Rue Bouvier
Turn right onto Boulevard Pierre-Bertrand/QC-358 E (signs for Auto Route 40 E/Auto Route 73 N)
Use the left 2 lanes to turn left onto Rue Marais
Rue Marais turns right and becomes Avenue Galibois
Destination will be on the right
Easy To Follow Directions to Our Location
Our location is just one minute away from Autoroute 40/Autoroute 73. Driving from Saint-Nicolas QC to our dealership is easy and convenient. With our dealership situated so close to Autoroute La Capitale and Pierre-Bertrand Boulevard, you can choose to either get to us quickly or take a more charming city route.
We are located at 999 Galibois, Quebec, QC G1M 3S4, just
25 Minutes from Central Saint-Nicolas QC
15 Minutes from Parc des Chutes-de-la Chaudiere
23 Minutes from Sanic Saint-Nicolas
If you require assistance planning the fastest route to our location, please contact us, and we will be more than pleased to help you.
A Subaru Dealership Near Saint-Nicolas, QC
Desjardins Subaru invites all automotive consumers in Saint-Nicolas, QC, to join us at our location and access our facilities. As part of the Subaru Canada dealer network, you can expect nothing less than a unsurpassed Subaru experience.
Are you a Subaru driver or an automotive consumer looking to buy a new car near Saint-Nicolas, QC? If so, we are excited to meet you! Our Subaru dealership is easily accessible from the Autoroute 73 N, across the St. Lawrence River, and well worth the drive. Our returning customers choose to revisit us for the latest Subaru models, our vast selection of quality used cars, trucks, and SUVs, and for our Subaru Service and Parts department.
Find Your Subaru with Help From Friendly Subaru Experts
Our sales staff are Subaru experts and know all there is to know about the latest available Subaru models, trims, specs, and financing. When you shop our new Subaru inventory near Saint-Nicolas QC, you have the chance to test drive an unrivalled trim selection on models such as the new Subaru Crosstrek, Impreza, Outback, Forester, WRX, and many more!
Our dealership is close to Autoroute La Capitale and Pierre-Bertrand Boulevard, where we have low-mileage Subaru vehicles as well as used cars, trucks, and SUVs from various automotive makes. All our used vehicles are correctly serviced and maintained and include a CarFax report. Browse our online inventory for more information about the car you are interested in or contact us to schedule an appointment to come to our location and speak with our friendly sales staff.
What Are The Advantages Of Buying A Subaru From Desjardins Subaru?
Subaru's are engineered to fulfill your every day driving enjoyment, and at Desjardins Subaru, we want to boost that experience even further. If you are shopping for a new car and want to save money, it's time for you to explore the advantages that come with owning a Subaru. Subaru delivers more value for your cash than other vehicles in its segment. From advanced technology to astonishing customer care from Desjardins Subaru to comprehensive vehicle coverage, it's undeniable that becoming a Subaru owner includes much more the thrill of the drive. Learn all about the Subaru line-up, technologies, and performance to understand why buying a Subaru at our Subaru dealership near Saint-Nicolas QC is the right choice.