Sales
418-681-6000 ext. 3
Opening hoursMonday - Thursday - Friday - Saturday - SundayClosed
address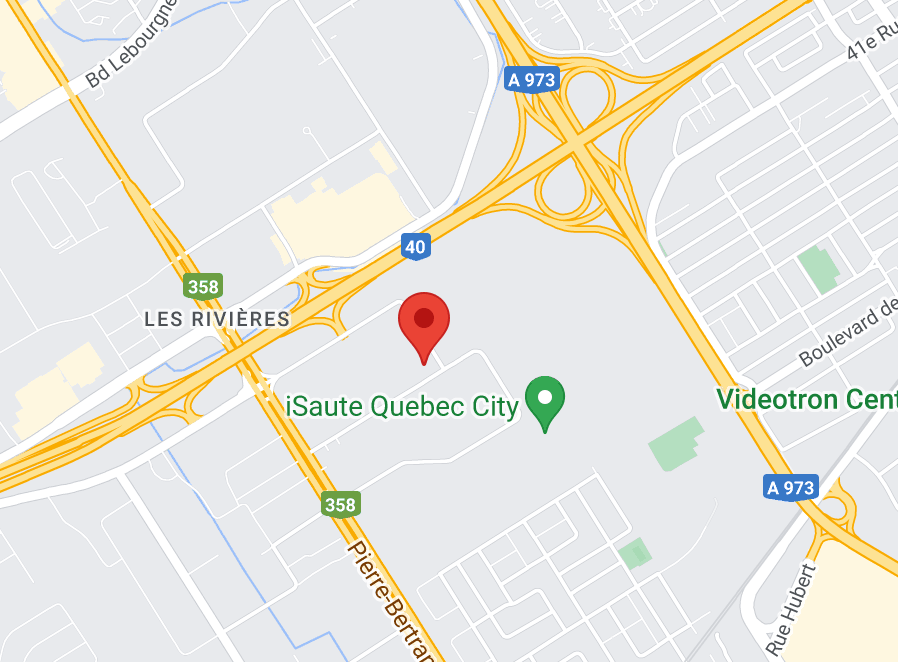 Come to the South Shore of the St. Lawrence River to Buy Your Next Subaru
Get on Route Transcanadienne O/Autoroute 20 O
Follow Route Transcanadienne O/Autoroute 20 O to Rue Marais in Les Rivières, Québec. Take exit 312-N from Autoroute 40 E/Autoroute 73 N
Continue on Rue Marais. Drive to Avenue Galibois
Turn left onto Rue Marais
Rue Marais turns right and becomes Avenue Galibois
Destination will be on the right
We want to introduce you to the culmination of over 60 years of automotive passion and engineering. Desjardins Subaru is located at 999 Galibois, Ville de Quebec. We also take great pride in servicing our valued customers in Levis, Saint-Nicolas, Charlesbourg, Beauport, Ste-foy, Vanier, and Lebourgneuf. Our dealership is situated near the south shore of the majestic St. Lawrence River, with many important landmarks nearby such as Parcours des Anses and famous streets like Autoroute La Capitale and Pierre-Bertrand Boulevard. We possess a wide array of new and used Subaru vehicles to choose from, including the fun to drive Impreza, the uniquely adventurous Outback, and the 3-row Ascent. Our confidence in motion slogan speaks volumes to what we have achieved over the last six decades. We are excited that you have a chance to experience Subaru's legendary heritage with us.

Desjardins Subaru-Location
At Desjardins Subaru, we are blessed to be positioned just steps from the beautiful St. Lawrence River. Visitors are to Quebec are usually surprised by the many options of sighting seeing along the river. There are many locations in and around the river that need to be taken into account-the Quebec-Levis ferry, which guarantees a spectacular view no matter the time of year or season. Next stop by the Baie de Beauport, you will find adventurous individuals sailing, kayaking, windsurfing, stand-up paddling, and kite surfing to just name a few. Five hundred thousand passengers have enjoyed the many available cruises that take you into Quebec's port and down the St. Lawrence River and the Atlantic seaboard. During the winter season is an excellent time to canoe, yes, that's correct ice canoe to be exact. Not only as a past-time but has become a competitive sport as the St. Lawrence River's waters are not at rest. If you are not into getting your feet wet and cold, take a bike down one of the most beautiful cycling paths in Quebec. With nearly 15km of paved asphalt, you are sure to enjoy time with family and friends while also getting some exercise and taking in all the beautiful scenery.
There are so many great attractions near and in the St. Lawrence River, and there is a wide range of new and used Subaru's for sale in Quebec; however, Desjardins Subaru is the best location to visit. Simply browse through our new and used inventory on our shop online page and take your pick. Once you've decided on that special vehicle, please complete our finance application. If you want to experience the best in automotive engineering, please don't hesitate to contact us, and our courteous and professional consultants will be more than happy to assist you.